Collaborate with Gravitate One

to Put Your Digital Marketing in Motion
It's probably no surprise that in 2023, Internet users consume an average of 17 hours of online videos per week. Social media platforms all have their own version of short- and long-form video content, from Facebook Lives to Instagram Stories.
While still images and text continue to convert, they are being vastly outperformed by video in a number of ways:
Videos Equal

More Engagement
People are twice as likely to share video content with their friends than any other type of content. This helps you reach a wider audience. As you've probably seen, when it comes to social media engagement, video is the way to go.
Video increases returns by generating more leads than photo ads. In a recent survey, 84 percent of marketers said quality video has helped generate leads and boost conversion better than other forms of digital marketing.
Videos Content Can

Create Opportunities
Digital video posts or ads uploaded to major platforms such as Instagram, Youtube, Facebook, and TikTok have the potential to reach massive global audiences and generate more traffic to websites.
Let's take your marketing game to the next level. For the best in video marketing services, turn to Utah-based agency Gravitate One.
Reach Out


For A Consultation
You only get one chance to make a first impression, so make it a good one. Contact Gravitate One today to get more information about establishing your image through thoughtful and effective branding services crafted by our creative teams.
Reach Out for a Consultation
Happy Collaborators
Cheryl Worthen
2022-10-31
Very helpful!
Stanton Furness
2022-03-17
Loved working Gravitate, very responsive team and would recommend to anyone looking to increase SEO and Social Media marketing.
Great company to work with!
Great people, positive vibes, but the work they do in unparalleled in the digital marketing space! Looking to grow your business? I was I have put all of my companies digital platform through here.
The team at Gravitate Online is some of the most knowledgeable, brilliant, and creative people in the business of marketing. I have been so impressed by their vast knowledge of what works and how they are able to reach audiences of all types and on all platforms. This is a top-notch company and they truly are the best out there!
The Noob Network
2019-08-09
Best place in Utah! SEO God's!
Tips for Successful

Video Advertisements
Videos are a powerful tool for improving revenue and engagement, but they need to be done right. Creating high-quality video content is essential for success and requires a careful strategy tailored to your specific audience.
To make sure your video effectively converts potential customers into actual customers, here are some important questions to ask yourself:
What is the tone of my audience; how do they speak?

Is the video clear?

Is the video properly informative?

Is the video entertaining?

Does the video engage viewers from the very beginning?

Is the video clean and professional?

Does the video make it easy for a viewer to convert into a customer?
Videos need to accurately represent your brand and show that you are an expert on the topic, whether it's your own product or service, or something else.
It's important to remain authentic to your mission and your goals in whatever type of video you create; people can tell when you're just trying to go viral and it's often a turn-off.
Video marketing agency Gravitate One will help you answer these questions and ensure your content is on-brand and gains traction.
Enhance Your Brand by Incorporating
Video into Your Strategy
Of course, not all video is strictly intended to convert. Maybe you want to provide resources to existing customers or add informative content to your channel, profile, or website.
Such videos can bring credibility to your brand while reducing any confusion and concern experienced by your audience. Here are some common video types that fall into this category:
General Explanation Videos

Demonstration Videos

Customer Success Videos

Product or Service Videos

Video Newsletters

B2B Videos

B2C Videos
How to Know Where

to Publish Video Content
As an agency with experience in video marketing in Utah, Gravitate One can help you decide when and where to publish your video content. And, we can also optimize your content for the platform as well as for mobile and/or desktop.
Before publishing your video on a platform or hosting site, ask yourself the following questions:
Does the platform have an intuitive interface?

Is it compatible with mobile devices?

What type of player or browser does it require?

Are there analytic tools to gauge video performance?

What are the SEO (search engine optimization) tools available?
Some of the best places to host brand videos include:
Your Website!

YouTube

Vimeo

Wistia

Vidyard

Brightcove

Hippo Video

Spotlightr

SproutVideo

Uscreen
And, of course, sharing video content on TikTok, Instagram, and Facebook are powerful options as long as you're not directing people to follow links away from the social media platforms.
Stand Out Examples
See some examples of video content Gravitate One has created for clients like you.
Master Muffler Super Bowl Commercial
45 Blast Canik Partnership
Benefits of Hiring Gravitate
One for Brand Videos
Video marketing strategy is part of the host of services we offer at Gravitate One. Our content team has the experience and the tools required to create brand videos that deliver your message and get it seen by the right audience.
Our input can include the following and more when it comes to creating video content:
Script Writing / Copywriting

Filming / Production

Editing / Post Production

Digital Assets

Optimization
We can coordinate shoots for product videos, how-tos, updates about your business, testimonials, and more. With the right implementation of digital marketing strategy, videos created with Gravitate One should:
Boost Social Engagement

Convert Viewers to Customers

Establish Brand Authority

Increase Brand Awareness

Increase Customer Loyalty

Increase Organic SERP Ranking

Offer Mobile Optimization
How Video Marketing
Improves Website SEO
Creating relevant videos can bring more visitors to your website and keep them engaged for longer. This, in turn, can enhance your website's ranking on search engines like Google and attract potential customers.
Additionally, videos are a powerful tool to help you build backlinks to your website, which also makes Google happier with your site. With all these benefits combined, your website's performance will soar, and you will stand out in the online space.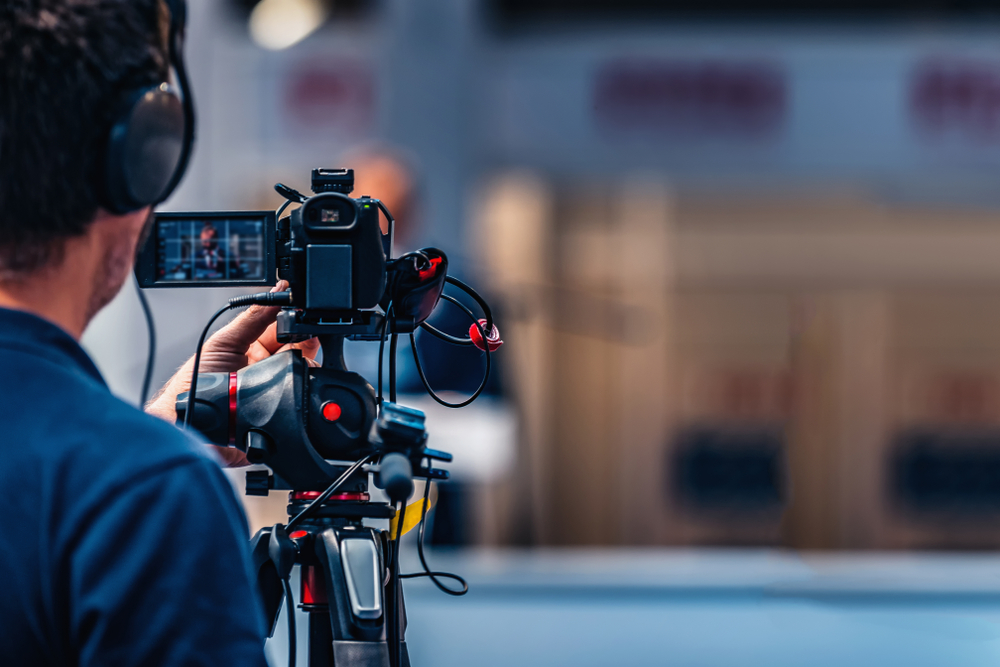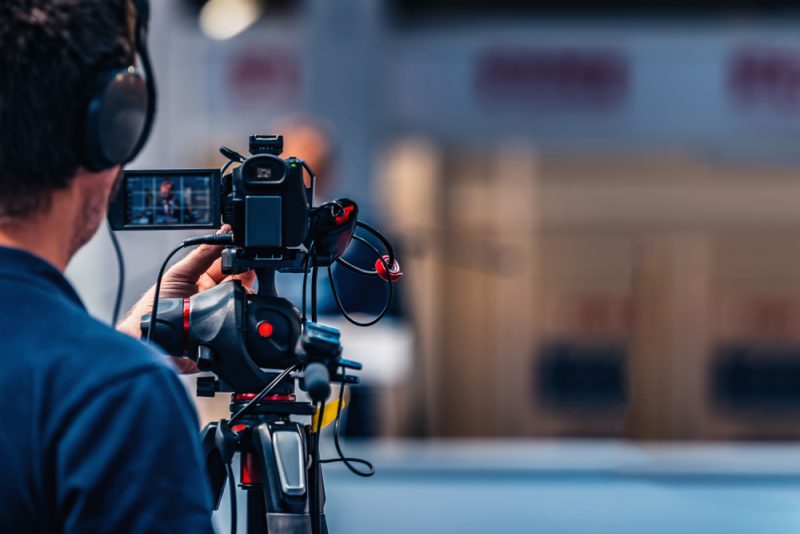 Video Content Creators in Utah

– Gravitate One Has Solutions
Good video requires time and resources— time and resources many businesses don't have in-house or at their disposal.
Gravitate One video marketing agency offers professional video editing services, creating ads that convert and resources that educate and build trust between organizations and their customers, whether potential or existing.
If you have questions or want to enhance your current marketing efforts by incorporating video, we are here to help. Contact us today.